1
2
Program Contacts
General program questions, permits, bonding, contractor registration, etc.
Cristy Staller
Administrative Support
216.201.2000 ext 1213
cstaller@ccbh.net
Rick Novickis MPH, RS
Director
216.201.2000 ext 1200
rnovickis@ccbh.net
1
2
Program Contacts
Questions about a specific job, plumbing design, to schedule inspections, etc.
Traci Gallagher Bonvenuto
216.644.1415
traciagallagher1986@yahoo.com
Residential Communities
Chagrin Falls Township
Commercial Communities
Bentleyville, Chagrin Falls, Chagrin Falls Township, Gates Mills, Hunting Valley, Moreland Hills
1
2
Program Contacts
Questions about a specific job, plumbing design, to schedule inspections, etc.
Bob DeLorenzo
440.821.0152
bobdelo@att.net
Residential Communities
Olmsted Township
Commercial Communities
Linndale, Olmsted Township, Valley View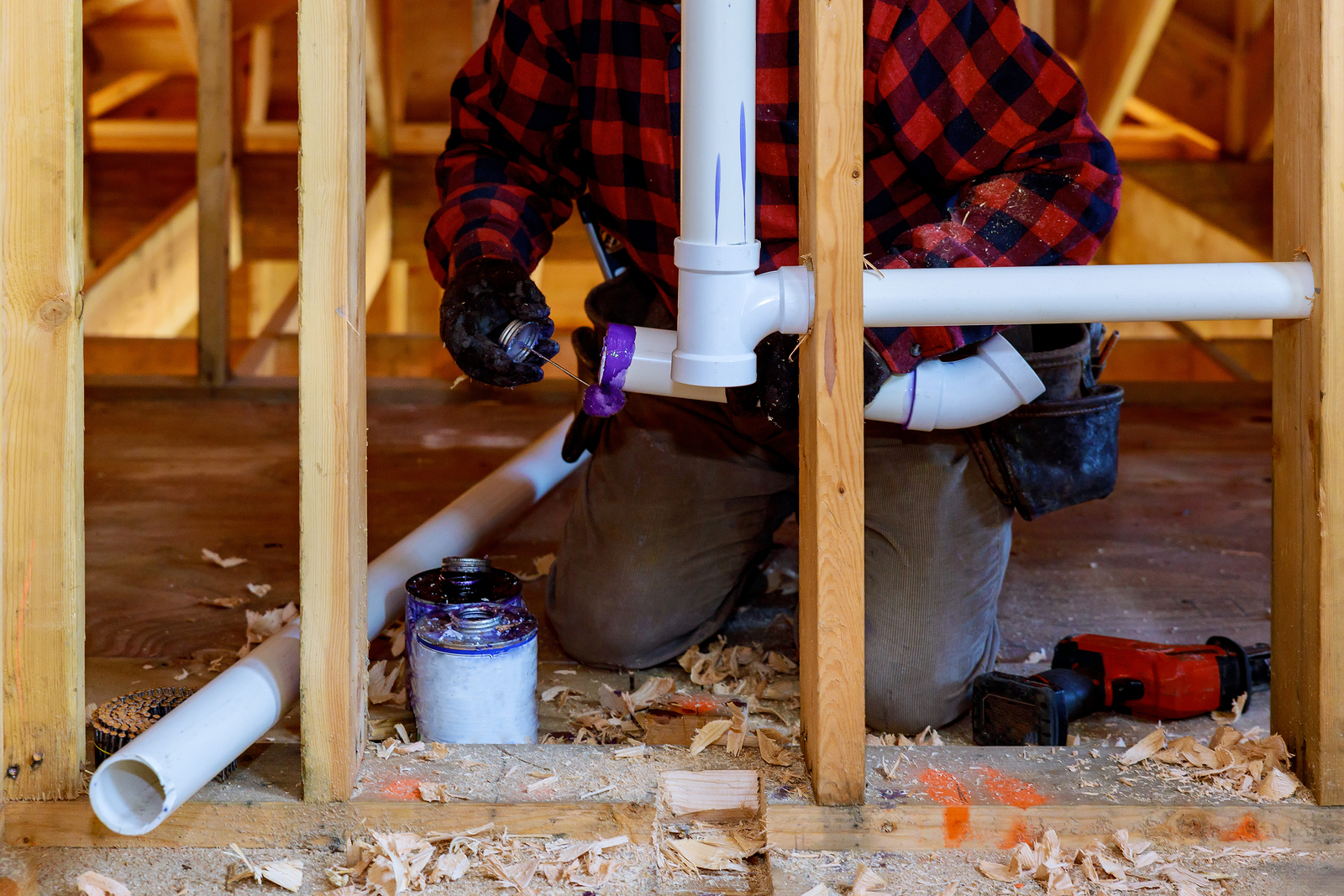 The Cuyahoga County Board of Health Plumbing Program oversees plumbing work conducted in communities that currently choose not to exercise enforcement authority for plumbing. This program requires the inspection of plumbing, the registration of contractors and the issuance of permits through the Board of Health for plumbing work conducted in residential buildings, commercial buildings, or accessory structures located in a total of nine communities in Cuyahoga County (see below).
Residential & Commercial Plumbing
Chagrin Falls Township
Olmsted Township
Commercial Plumbing Only
Bentleyville
Chagrin Falls
Gates Mills
Hunting Valley
Linndale
Moreland Hills
Valley View

The CCBH Plumbing Regulation establishes a uniform set of regulations for the registration of plumbing contractors, licensing, permitting, bonding, fees and inspection of plumbing work on residential buildings, nonresidential buildings, and accessory structures, as defined and governed by Section 3781.06 of the Ohio Revised Code, including both newly constructed and renovated structures, and the replacement of plumbing fixtures within these structures.
Under this regulation, the Board of Health also adopted Sections 4101:3-1 to 4101:3-13 of the Ohio Administrative Code, commonly referred to as the "Ohio Plumbing Code."
Plumbing Plan Review & Permits
Plumbing system installation inspections are required when plumbing systems are installed in all new homes or businesses, or when plumbing systems are altered in existing homes or businesses.  A permit to do this plumbing work is required to be obtained from CCBH.
A registered plumbing contractor can provide all of the necessary information and can obtain a permit based on the proposed work. Although homeowners can obtain permits to do their own plumbing installations or alterations in the dwellings they reside in or intend to reside in upon completion of construction, it is often best to hire an experienced plumbing contractor to ensure that all of the detailed code requirements are met.
Unless advised otherwise, one complete set of architectural drawings and two sets of plumbing only drawings are required to be initially submitted along with the plan review fee.
In some cases, the extent of plumbing work proposed by a homeowner may not justify the need for plan submission. In this case, you would be advised to submit a completed Plumbing Plan Review and Permit Application Form along with the appropriate permit fee.
For additional assistance with completion of the permit application form, you can refer to the Plumbing Plan Review and Permit Application Form Instructions document.
No plumbing work should begin prior to the issuance of a plumbing permit by CCBH.
Early installation without a permit will result in a doubling of all fees.

If plan submission is deemed necessary, please fill out the Plumbing Plan Review and Permit Application Form completely and submit it to CCBH, accompanied by the appropriate plan review fee and the required plans. Incomplete submissions will either be returned or be delayed in review while waiting for additional information to be provided. Plans are reviewed in the order in which they are received.
Plan ahead and allow up to thirty (30) days for the drawings to be reviewed, although every effort will be made to accomplish the plan review in less time. You will be notified when the plans have been approved and are ready to be picked up.
Based on the approved plans, the appropriate permit fees will be verified and must then be paid prior to the issuance of the permit.
It is important to remember that a stamped, "Approved" set of plumbing plans must be present at the job at all times.  
 
Plumbing Permit Refund Policy
In the event a plumbing permit is cancelled and a refund is requested prior to any field inspections, a refund can be issued less the plan review fee, if applicable. No refunds will be issued once field inspections have been conducted.
Plumbing Program Contacts
The CCBH office is open on Monday – Friday between 8:30 am and 4:30 pm. General plumbing program and permit questions can be answered by a sanitarian at the Board of Health office.
Technical questions, concerns related to a specific plumbing job, and the scheduling of inspections should be addressed directly by the CCBH Plumbing Inspector. Contact information for our Plumbing Inspectors is provided above, along with their respective list of communities.
Links & Resources
2023 Plumbing Contractor Registration Bond (for work to be conducted on or after January 1, 2023)
2023 Plumbing Contractor Registration Application Form (for work to be conducted on or after January 1, 2023)
2022 Plumbing Contractor Registration Bond
2022 Plumbing Contractor Registration Application Form
CCBH Plumbing Regulation
Plumbing Program Fees
Plumbing Plan Review & Permit Application Instructions
Plumbing Plan Review & Permit Application
List of Registered Plumbing Contractors (updated 12-1-22)