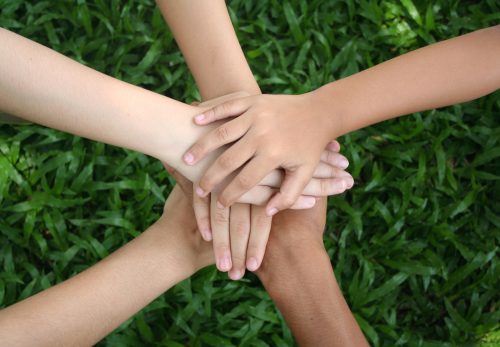 June 2, 2020
                                                               We stand strongly against racism
The Cuyahoga County Board of Health (CCBH) has a long history of an intentional focus on elevating and addressing issues of equity, diversity and inclusion (EDI).  The tragedy of recent events calls us to make a very clear statement that the Cuyahoga County Board of Heath stands strongly against racism.
In the wake of the unconscionable killing of George Floyd at the hands of law enforcement and the pain, mourning and protests that have followed, we recognize the new level of urgency for our agency and our community to act swiftly against racist violence and elevate racism as a significant public health crisis.
George Floyd is yet another life lost among so many, including Eric Garner and Tamir Rice, one of our own children.  Many people of color, across the generations, have suffered needlessly and continue to die well before their time.
As part of CCBH's efforts to improve the health of EVERYONE in our county, we have increased our understanding of how historical policies and practices have shaped the inequities we see today.  We have highlighted unfair differences in opportunities, health, and life expectancy.  We've applied an equity lens to our work and collaborated with partners and community residents to address the social, economic and environmental conditions at the root of health disparities.  We have called out and worked to address structural racism as a social determinant of health as we have guided the efforts of HIP-Cuyahoga since 2013.  Most recently, we have highlighted the disproportionate impact of COVID-19 on people of color in our weekly media briefings.  We've also worked to develop and implement a community testing strategy to serve under-resourced communities of color.
Despite all of our efforts as an agency and a community, we know we have NOT yet achieved the system level changes necessary to dismantle the policies and practices that continue to perpetuate racism and inequities in our community.  These systems, such as our policing and criminal justice policies, have a long history of unfair treatment and violence against people of color.
The brutal killing of George Floyd, while people stood by and watched it happen, is painful evidence that change is long overdue.  Protests around the country demonstrate that the time has come for a national awakening.
As health equity is the North Star for public health practice, we have a sacred responsibility to address barriers to opportunity, health and quality of life – no matter how difficult and uncomfortable.
In this pivotal moment in history, CCBH stands with our community partners to "Declare Racism a Public Health Crisis."  We have to open our hearts and minds to understand our own biases and privilege.  This individual work is the first step in our collective journey to eliminate structural racism.  As an agency, we will continue to provide the opportunities for this personal perspective transformation.  We must become more aware of our assumptions about people, places, groups, political and social structures to understand how and why these assumptions limit our view of the world around us.
Only then can we truly change.
________________________________________________________________________________________________
Our Equity, Diversity and Inclusion (EDI) committee promotes the advancement of health equity, improved quality of service, and the elimination of health care disparities.
Goals
To respond to current and projected demographic changes
To meet legislative, regulatory and accreditation mandates
To assist with the improvement of primary care health outcomes
To improve the quality of services delivered by our staff
To eliminate disparities (differences) in the health status of people of various racial, ethnic and cultural backgrounds
Committee Achievements
EDI principles are now considered and implemented where appropriate in the development of all agency policies
A phone-based translation system is used which allows us to speak to community members in the language of their choice
Documents are translated from English into other languages to make communication easier
Training is provided for our staff to increase their awareness of the ways in which EDI can be used in their everyday work
We work together with local leaders to find ways to improve the delivery of our services