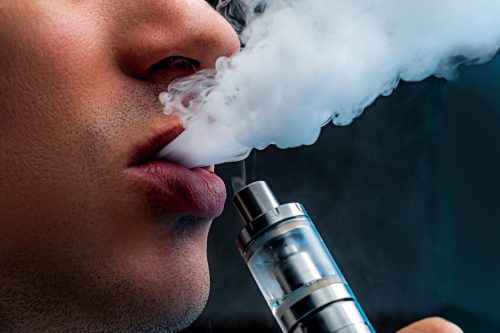 Originally designed as an alternative to smoking cigarettes, vaping is now being investigated as a threat to public health across the United States.
The Centers for Disease Control and Prevention (CDC) is tracking the current national outbreak of lung injury and has updated information for the public, for healthcare providers and health departments, which can be viewed by clicking here.
Quick facts about the dangers of e-cigarettes for teens and young adults can be found here.
The Ohio Department of Health (ODH) is also investigating vaping-related lung injury across the state.  This is in response to the fact that state and local public health officials are investigating reports of Ohioans who experienced severe pulmonary illness following the use of e-cigarettes, or vaping.
Click here to view ODH data and resources.
ODH has issued a health alert to healthcare providers asking them to report all suspected cases of serious pulmonary illness with a history of vaping to local or state public health officials.
If you or someone you know needs help to quit smoking,  please visit this ODH webpage.
You can also call the Ohio Quit Line at 800-QUIT-NOW (800,784.8669).