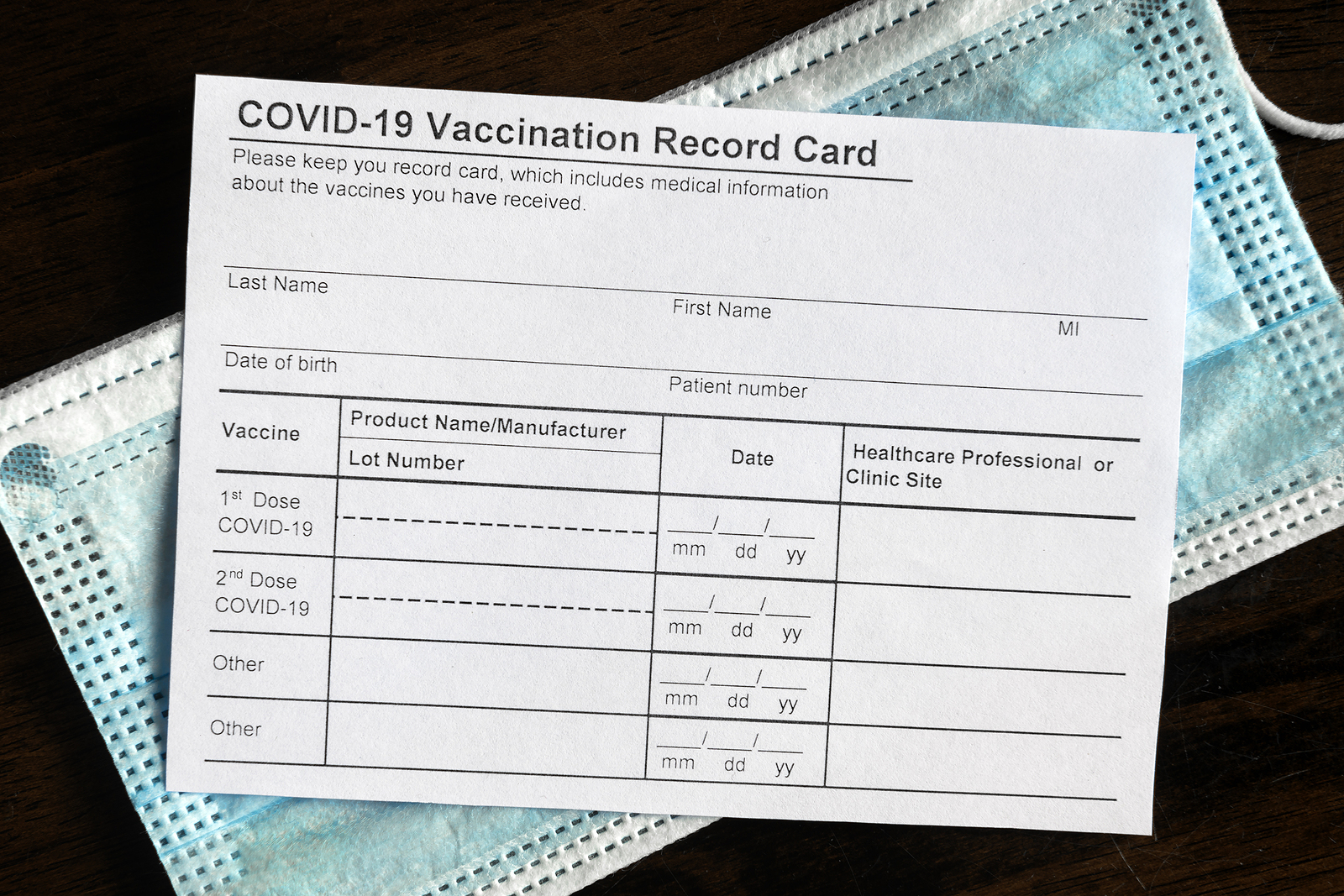 Need a Copy of Your COVID-19 Vaccination Record?
If you are a Cuyahoga County resident or participated in a Cuyahoga County Board of Health vaccination event and need a replacement vaccine record, please click here to complete the written authorization of release form.
Be sure to include the recipient's address, fax or email address where you would like the records sent.
Please return the form electronically via email to ccbhnurse@ccbh.net or print the form and send it through regular mail to 5550 Venture Drive, Parma, OH 44130.
A copy of your photo I.D. (driver's license or passport) must be included with the authorization form.
You will receive a copy of your record from the state registry. You will not receive a card.
Processing may take 14-21 business days. If you are planning to travel, please submit your request several weeks in advance of your travel arrangements to ensure adequate time to fulfill the request.
If the person in need of the record is under 18 years old, the person requesting the record must be their legal guardian.
If you live in the city of Cleveland, please contact the Cleveland Department of Public Health for information about their process for proof of COVID-19 vaccination.