Overview from the CDC 
Testing is critically important to help reduce the spread of the virus that causes COVID-19. If you have symptoms or had a known exposure to someone with suspected or confirmed COVID-19, you should be tested, regardless of your vaccination status. You may also consider self-testing to screen for COVID-19 immediately before an activity to see if you are positive for COVID-19. You should isolate if you test positive.
If you need to be tested for COVID-19, consider using a self-test that can be performed at home or anywhere else. A self-test is also called a home test, an at-home test, or an over-the-counter (OTC) test.
Self-testing offers fast results. Self-tests are one of several options for testing for the virus that causes COVID-19 and may be more convenient than laboratory-based tests and point-of-care tests. Consider keeping self-tests at home, work or wherever you may need them. Be mindful that some self-tests may have age limitations.
Types of Rapid At-home Tests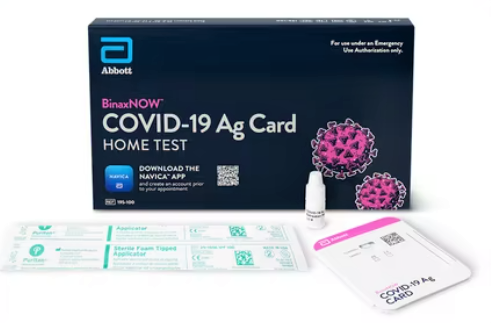 Type 1 – Proctored
The state has invested in two types of tests that can be used at home, for different purposes.
The first is a proctored home test that uses a telehealth session to guide the user through the testing, and produces a documented result that can be used for official purposes like travel, return to school, or ending quarantine.
Initiate a BinaxNOW Home test session by visiting Ohio.emed.com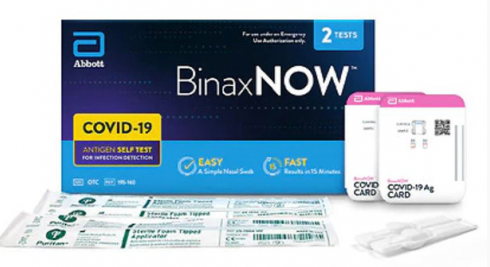 Type 2 – Self-test
The second type of test is an over-the-counter version of the BinaxNOW test, that is a self-administered test. This means that there is no proctor to guide the user.
The user should self-report results into the public health system through Abbott's NAVICA smartphone app, or at www.mynavica.abbott.
The over-the-counter test results are for personal use and do not produce a result that can be used for travel, return to school, or to end quarantine in Ohio.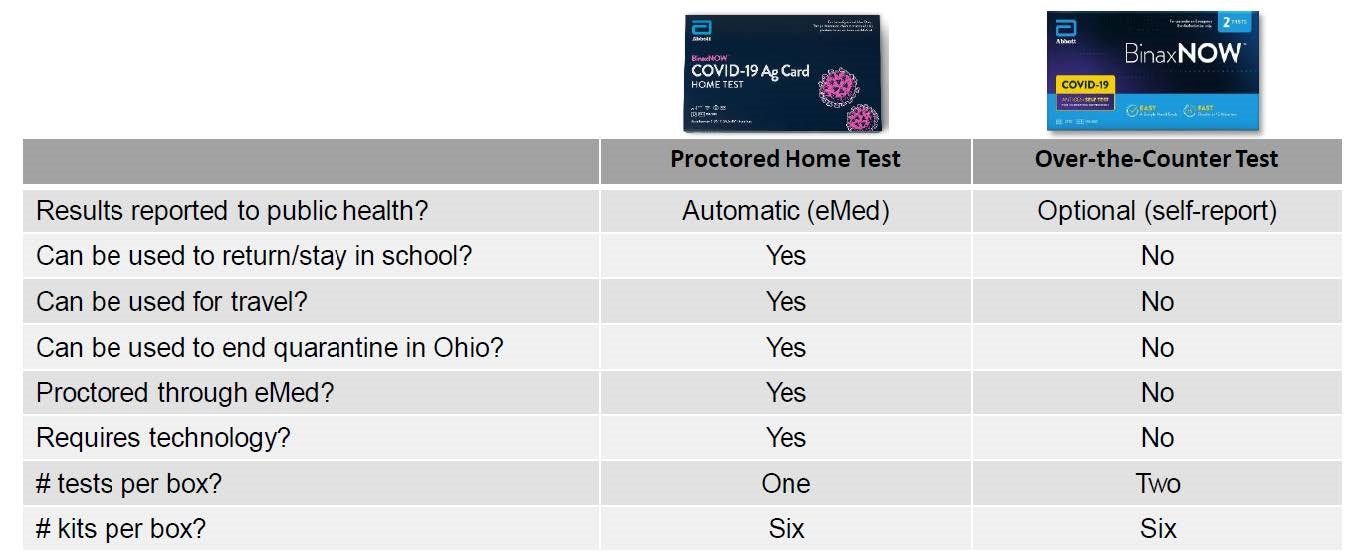 Reporting Results from an At-home Test Kit
There are two options to report your positive test results only* through CCBH if they have not already been reported through e-MED or by using the NAVICA APP. Due to volume, we recommend reporting through the test kit NAVICA APP and reading the included instructions for information about timely reporting and follow-up.
*Please note that we are only taking reports for positive test results.
Option 1 – Report through email
Complete ODRS form with highlighted fields
Send to disease@ccbh.net
Option 2 – Report over the phone
Call the main line at 216-201-2000 and select Option 5
Information required to report:
First name
Last name
Date of Birth
Address with city zip state
Phone number
Sex
Race and ethnicity
Type of test and manufacturer
Date collected
*Please note that we are only taking reports for positive test results.
Find local testing providers
Visit our webpage for a listing of local testing providers.