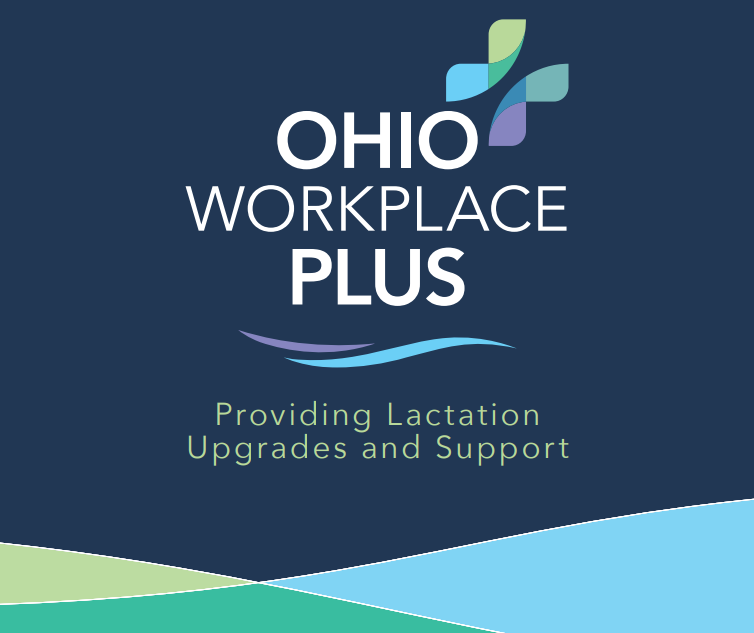 Over 80 percent of new parents in Ohio breastfeed their babies.  Many want to continue after they return to work.
It's also required by law for hourly workers.
Employer support with simple lactation accommodations can make all the difference.  Best of all, it's not hard to do and it can bring positive financial benefits to your business.
Even if you already provide basic support, you can easily upgrade your efforts with our help.
Click here if you would like to speak with our program coordinator.
Benefits of supporting lactating mothers in the workplace include:
Lower healthcare costs, reduce absenteeism for both mothers and fathers as well as turnover rates
Improves employee recruitment, productivity, loyalty and morale
Enhance your image as a family-friendly employer
Goals for employers
Include a new lactation support policy in your employee handbook
Provide or upgrade an existing lactation area
Breastfeeding-friendly Workplace Champions
We are pleased to recognize the following local businesses for their effort in developing appropriate policy and creating lactation spaces for their workforce:
Cleveland Children's Daycare Academy in Parma
Cleveland Public Libraries in Cleveland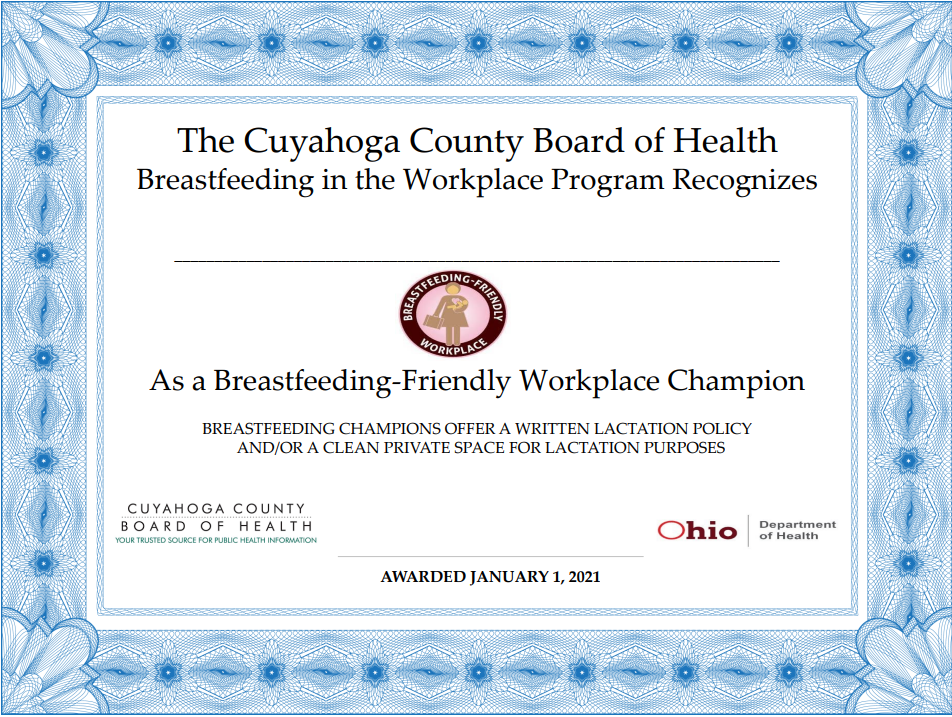 Links and Resources
Breastfeeding Awareness Month proclamation 2022
Considerations for safe lactation spaces
Employer resources
Employer support guide
Workplace poster – 11 x 14
Workplace poster – 18 x 24
Ohio Department of Health Program Contact:
Meredith Smith, RD, LD, CLS
Title V Breastfeeding Coordinator
Bureau of Maternal, Child and Family Health
Meredith.Smith@odh.ohio.gov