1

 Program Contact

Joe Lynch MPH, RS
Program Manager
216.201.2000 ext 1241
jlynch@ccbh.net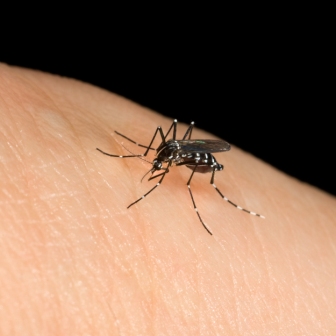 The Asian Tiger mosquito can carry the Zika virus.
Although local transmission of Zika virus through the bite of a mosquito has not been identified in the continental United States, the U.S. mainland does have Aedes species mosquitoes that can become infected with and spread Zika virus. To date, only two species of Aedes mosquito have been identified as having the potential to transmit the virus to people – Aedes aegypti and Aedes albopictus. Aedes aegypti is not established in Ohio and is only found in states along the Gulf Coast. Aedes albopictus, also known as the Asian Tiger mosquito, is only rarely found in Northeast Ohio.
U.S. travelers who visit a country where Zika is found could become infected if bitten by a mosquito. With the recent outbreaks, the number of Zika virus disease cases among travelers visiting or returning to the United States will likely increase. These imported cases may result in local spread of the virus in some areas of the United States. Although limited local transmission could potentially occur, it's unlikely that we will see widespread transmission of Zika here.
Zika may also be transmitted through sexual contact. The Centers for Disease Control and Prevention (CDC) recommends men with a pregnant sex partner abstain from sexual activity or consistently and correctly use condoms during sex for the duration of the pregnancy. CDC also recommends that pregnant women without symptoms of Zika virus disease be offered testing 2 to 12 weeks after returning from areas with ongoing Zika virus transmission.
CDC has issued a travel alert for people visiting Central America, South America, and the Caribbean, areas where the Zika virus has been detected. Please refer to this CDC link for more information – http://wwwnc.cdc.gov/travel/notices.
The Cuyahoga County Board of Health will continue to work with the Ohio Department of Health Zoonotic Disease program and will conduct adult mosquito surveillance to monitor for mosquitoes that may transmit the Zika virus.
The CDC has been monitoring the Zika virus and has provided the following information:
What is Zika virus disease (Zika)?
Zika is a disease caused by Zika virus that is spread to people primarily through the bite of an infected Aedes species mosquito. The most common symptoms of Zika are fever, rash, joint pain, and conjunctivitis (red eyes). The illness is usually mild with symptoms lasting for several days to a week.
What are the symptoms of Zika?
About 1 in 5 people infected with Zika will get sick. For people who get sick, the illness is usually mild. For this reason, many people might not realize they have been infected. The most common symptoms of Zika virus disease are fever, rash, joint pain, or conjunctivitis (red eyes). Symptoms typically begin 2 to 7 days after being bitten by an infected mosquito.
The symptoms of Zika are similar to those dengue and chikungunya, diseases spread through the same mosquitoes that transmit Zika. See your healthcare provider if you develop the symptoms described above and have visited an area where Zika is found.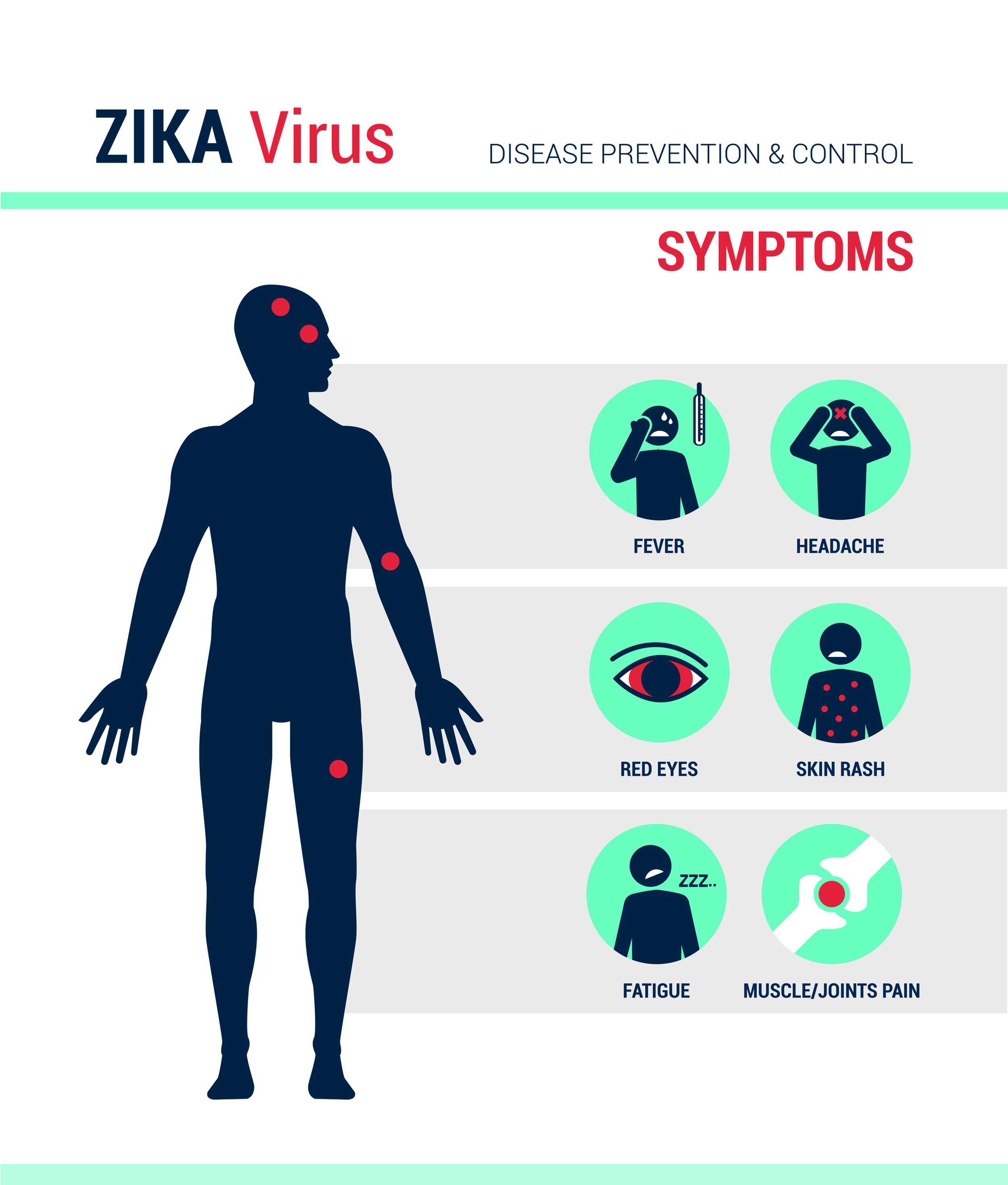 How is Zika transmitted?
Zika is primarily transmitted through the bite of infected Aedes mosquitoes, the same mosquitoes that spread Chikungunya and Dengue. These mosquitoes are aggressive daytime biters and they can also bite at night. Mosquitoes become infected when they bite a person already infected with the virus. Infected mosquitoes can then spread the virus to other people through bites. It can also be transmitted from a pregnant mother to her baby during pregnancy or around the time of birth. We do not know how often Zika is transmitted from mother to baby during pregnancy or around the time of birth.
During the first week of infection, Zika virus can be found in the blood and passed from an infected person to another mosquito through mosquito bites. An infected mosquito can then spread the virus to other people.
Zika may also be transmitted through sexual contact. The Centers for Disease Control and Prevention (CDC) recommends men with a pregnant sex partner abstain from sexual activity or consistently and correctly use condoms during sex for the duration of the pregnancy.
If you have Zika, prevent mosquito bites[PDF – 2 pages] for the first week of your illness.
Who is at risk of being infected?
Anyone who is living in or traveling to an area where Zika virus is found who has not already been infected with Zika virus is at risk for infection, including pregnant women.
What countries have Zika?
Specific areas where Zika virus transmission is ongoing are often difficult to determine and are likely to change over time. Please visit the CDC Travelers' Health site for the most updated information.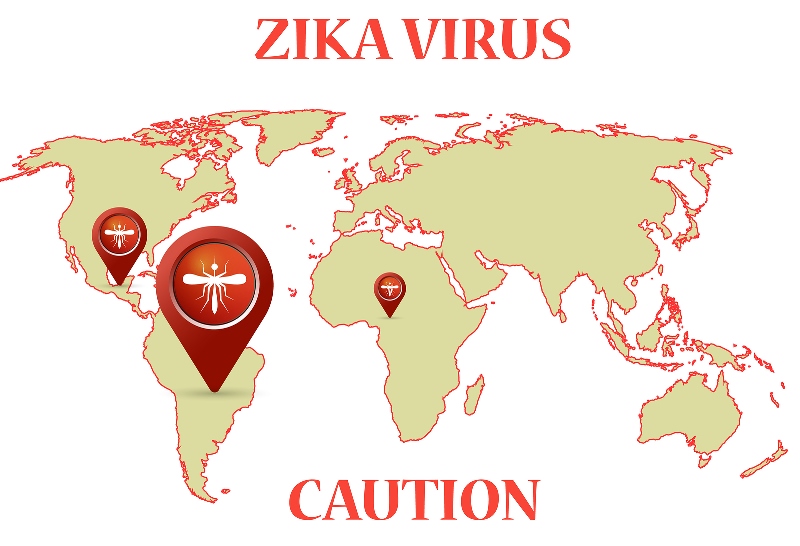 What if I have concerns about where I have traveled?
If you have recently traveled, tell your healthcare provider when and where you traveled. Your healthcare provider may order blood tests to look for Zika or other similar viruses like dengue or chikungunya.
What type of treatment should be used?
No vaccine or medications are available to prevent or treat Zika infections.
To treat the symptoms:
Get plenty of rest.
Drink fluids to prevent dehydration.
Take medicine such as acetaminophen to relieve fever and pain.
Do not take aspirin and other non-steroidal anti-inflammatory drugs (NSAIDs), like ibuprofen and naproxen. Aspirin and NSAIDs should be avoided until dengue can be ruled out to reduce the risk of hemorrhage (bleeding). If you are taking medicine for another medical condition, talk to your healthcare provider before taking additional medication.
What can people do to prevent becoming infected with Zika?
There is no vaccine to prevent Zika. The best way to prevent diseases spread by mosquitoes is to avoid being bitten. Protect yourself and your family from mosquito bites. Here's how:
•Wear long-sleeved shirts and long pants.
•Stay in places with air conditioning or that use window and door screens to keep mosquitoes outside.
•Use Environmental Protection Agency (EPA)-registered insect repellents. All EPA-registered insect repellents are evaluated for effectiveness.  Always follow the product label instructions.
•When using insect repellent, remember to:
◦Reapply insect repellent as directed.1
◦Do not spray repellent on the skin under clothing.
◦If you are also using sunscreen, apply sunscreen before applying insect repellent.
•If you have a baby or child:
◦Do not use insect repellent on babies younger than 2 months of age.
◦Dress your child in clothing that covers arms and legs.
◦Cover crib, stroller, and baby carrier with mosquito netting.
◦Do not apply insect repellent onto a child's hands, eyes, mouth, and cut or irritated skin.
◦Adults should spray insect repellent onto their hands and then apply to a child's face.
•Treat clothing and gear with permethrin or purchase permethrin-treated items.
◦Treated clothing remains protective after multiple washings. See product information to learn how long the protection will last.
◦If treating items yourself, follow the product instructions carefully.
◦Do NOT use permethrin products directly on skin. They are intended to treat clothing.
•Sleep under a mosquito bed net if you are overseas or outside and are not able to protect yourself from mosquito bites.
Zika Virus Links
CCBH – Mosquito Control Program – https://www.ccbh.net/mosquito-control/
CDC – Zika Virus – http://www.cdc.gov/zika/index.html
CDC – Zika Travel Information – http://wwwnc.cdc.gov/travel/page/zika-travel-information
CDC – Travel Health Notices – http://wwwnc.cdc.gov/travel/notices
CDC – Mosquito Bite Prevention for Travelers (printable document) – http://www.cdc.gov/chikungunya/pdfs/fs_mosquito_bite_prevention_travelers.pdf
Ohio Department of Health – https://odh.ohio.gov/wps/portal/gov/odh/
World Health Organization – Zika Virus – http://www.who.int/topics/zika/en/